Description
HAT-Vibrator is a vibrating motor adapted to the M5StickC/C-Plus series. It is made of cylindrical iron core patch Z3OC1T8219731 motor. The motor speed is 12000 RPM. This product can produce various vibration effects, such as: increase or decrease vibration level, produce "click" effect, produce different buzzer effects, and even vibrate with music/audio input. It can be applied to all kinds of electronic products, as information prompt and touch feedback.
Features
The motor rotates clockwise
Rotational speed: 12000RPM
Compatible with StickC/C-PLUS
Supported platforms UIFlow, Arduino .
Includes
1x HAT-Vibrator
1 × Double-sided sticker
Applications
Touch feedback
Vibration information prompt
Specification
| Resources | Parameters |
| --- | --- |
| Vibrator | Z3OC1T8219731 motor |
| Motor construction | 4mm×3mm cylindrical core SMT motor |
| Motor Number of magnet poles | 2-poles(inner magnet type) |
| Quota voltage | 3.0V |
| Rated current | 85mA |
| Rated speed | 12000RPM |
| Using voltage | 2.3V-4.5V |
| Operating conditions | 0~95%RH , 0-40℃ |
| Vibration Frequency | 10 to 55Hz |
| Product Size | 24mm × 21mm × 14mm |
| Package Size | 136mm × 92mm × 14mm |
| Product Weight | 4.7g |
| Package Weight | 7.1g |
Related Link
Schematic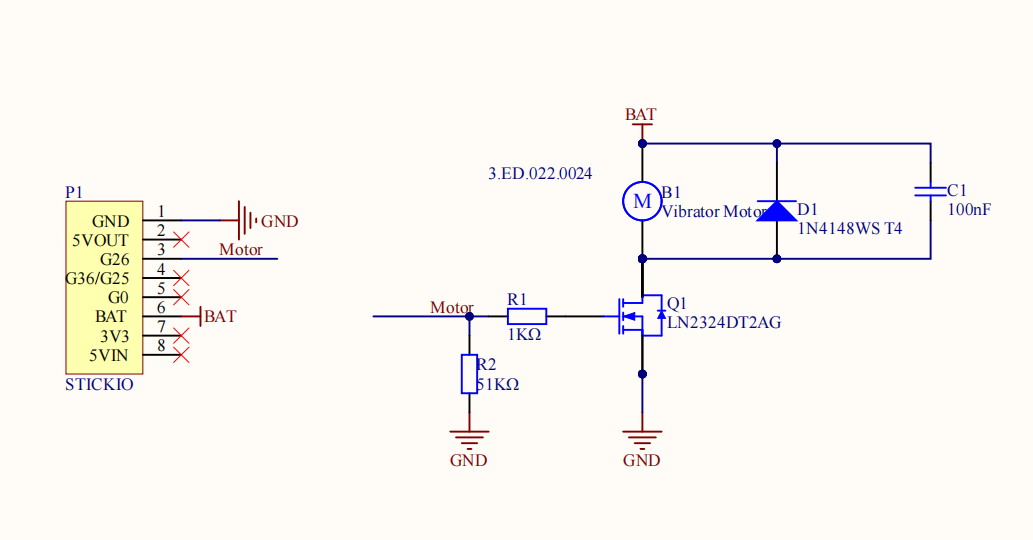 Module Size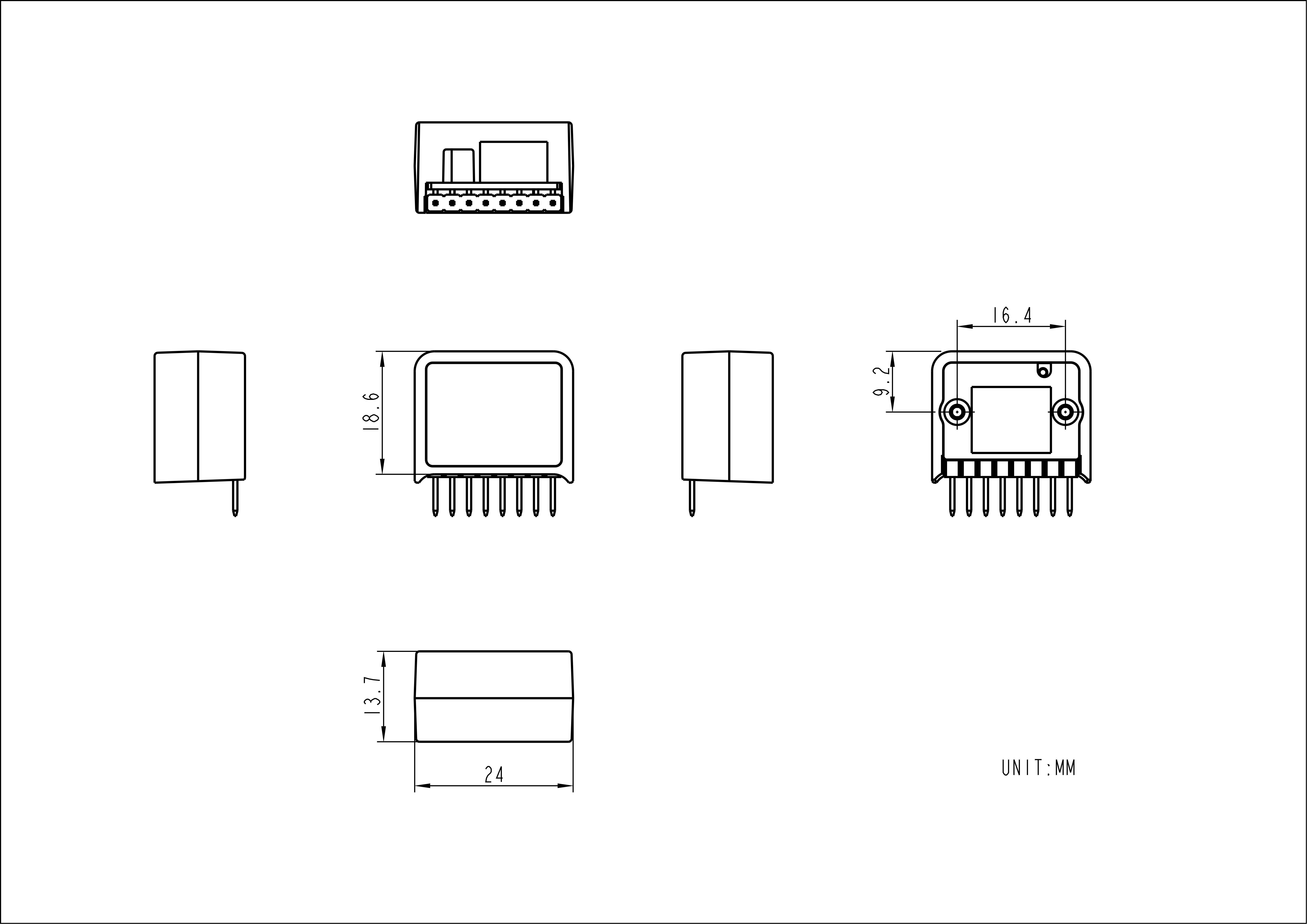 LEARN AND DOCUMENTS