PRODUCT DETAILS
Description
STAMP-PICO features an ultra-compact design with two low-power Xtensa® 32-bit LX6 microprocessors at 240MHz on a PCB as tiny and delicate as a postage stamp. low power consumption. It is ideal for any space-constrained or battery-powered devices such as wearables, medical devices, sensors, and other IoT devices.
1, MULTIFORM: 5 options of installation, means endless possibilities! (SMT, DIP, fly wire, grove interface), with a high-temperature resistant plastic shell, 3D antenna and components can be better protected.

2, LOW-CODE DEVELOPMENT: STAMP-PICO supports UIFlow graphical programming platform, scripting-free, cloud push; and fully compatible with Arduino, MicroPython, ESP32-IDF, and other mainstream development platforms to quickly build various applications.

3, HIGH INTEGRATION: STAMP-PICO contains 5V->3.3V DC/DC port, GPIOx12, programmable RGB light x1, button x1, finely tuned RF circuit, providing stable and reliable wireless communication.

4, STRONG EXPANDABILITY: Easy access to M5Stack's hardware and software ecology system: a wealth of sensors, actuators, functional modules, and accessories to choose from, Extremely fast adaptation.
Product Features
Chip-set:ESP32-PICO-D4 (2.4GHz Wi-Fi dual mode)
Support UIFlow graphical programming
Multi-IO pinout, support multiple application forms (SMT, DIP, fly-by-wire)
Integrated programmable RGB LEDs and buttons
Miniature module
Applications
Instrumentation
Wi-Fi Remote Monitoring/Control
Smart Home
Color LED Control
Fire/security intelligent integrated management
Smart Card Terminal
Wireless POS
Specification
| Resources | Parameter |
| --- | --- |
| Master Control Resource | ESP32-PICO-D4 |
| Flash | 4MB |
| Input Voltage | 5V @ 500mA |
| Power consumption | Normal standby:5V@29mA, WIFI STA mode: 5V@60mA, BT mode data sending status: 5V@84mA, Deep-sleep mode: 5V@0.35mA |
| Wireless communication distance | AP Mode: 16m |
| UI | Programmable physical keys x 1, Programmable RGB LED (SK6812) x 1 |
| Antenna Type | 2.4G 3D Antenna |
| Wi-Fi | 802.11 b/g/n (up to 150 Mbps for 802.11n), spectrum range: 2.4 GHz ~ 2.5 GHz |
| Module Resource Interface | ADC, DAC, touch sensor, SD/SDIO/MMC host controller, SPI, SDIO/SPI slave controller, EMAC, motor PWM, LED PWM, UART, I2C, I2S, IR remote controller, GPIO, pulse counter |
| IO interface x12 | G0, G1, G3, G26, G36, G18, G19, G21, G22, G25, G32, G33 |
| IO interface spacing | 2.54mm |
| perating temperature | 0°C to 60°C |
| Net weight | 2.6g |
| M5Stamp Pico (5pcs) Gross weight | 18g |
| M5Stamp Pico Mate Gross weight | 6g |
| M5Stamp Pico DIY Kit Gross weight | 12g |
| Fixing screw specifications | M2*4 countersunk head hexagon socket mechanical teeth |
| Product Dimensions | 18 * 24 * 4.6mm |
| Package Size | 85*55mm sealing bag (translucent) |
LEARN AND DOCUMENTS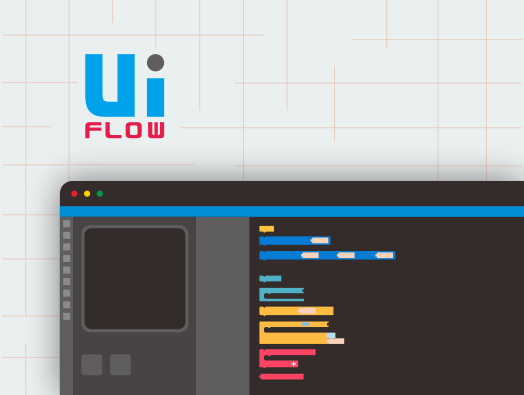 UIFlow
This tutorial will show you how to control STAMP-PICO devices through the UIFlow graphical programming platform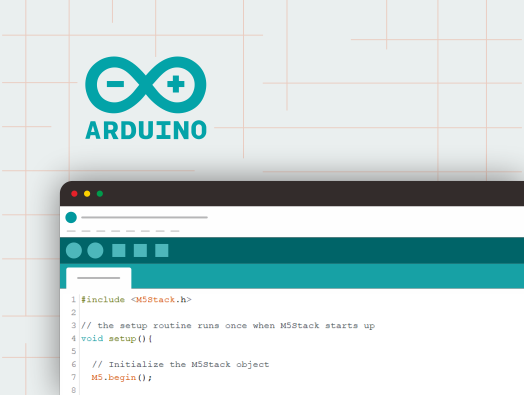 Arduino IDE
This tutorial will show you how to program and control STAMP-PICO devices through Arduino IDE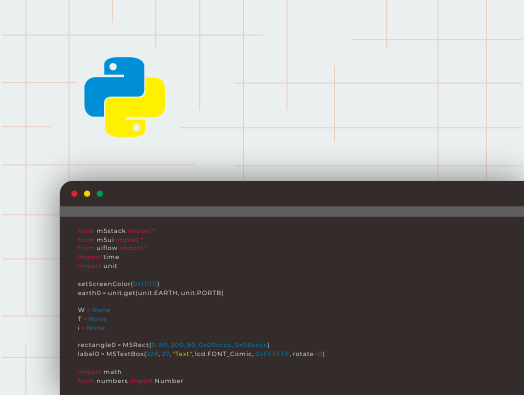 Micropython
This tutorial will show you how to control STAMP-PICO devices through Micropython programming
M5Stamp Pico Mate with Pin Headers
M5Stamp Pico Mate with Pin Headers
Excellent service and fast shipping!
M5Stamp Pico Mate with Pin Headers
Cute little device - works great and as expected.
Nice package reasonable price
Has all the bits you need and nothing extra. Size is perfect for so many projects. I am new to the M5 form factor, but it works perfectly for my needs on custom PCBs for small run projects.