Description
M5Paper COMM it's a Commemorative Edition device with a touchable E-ink display from M5Stack, Powered by ESP32. The front side is embedded with a 540*960 @4.7" resolution e-ink screen which supports 16-level gray scale. The display is a GT911 capacitive touch screen, which supports multi-Point touch and a variety of gesture controls. Compared to a regular LCD, E-ink displays are easier on the eyes, which makes them a great choice for reading or viewing for longer period. Other benefits are the low power consumption, and the ability to retain the image even if power to the display is terminated. Integrated into the M5Paper are a multi-function button for operation, SHT30 temperature and moisture sensor, physical button for reset, and a TF-card (microSD) port for data storage.
Additionally, the FM24C02 internal eeprom chip provided 2K-bit (256x8)-EEPROM, which can be used to store vital data even when the device is off. A 1150mAh lithium polymer battery keeps the device going for long period, and battery life can be further preserved by using the RTC(BM8563) to set the device into a deep sleep mode, and wake it up again when needed. Three HY2.0-4P expansion ports are included which allow for building complex projects using the existing sensors in the M5Stack ecosystem.
Warning:
1. Do not expose to ultraviolet rays for a long time, otherwise, it may cause irreversible damage to the ink screen.
2. The low-power power management solution adopted by M5Paper is different from M5CORE and M5StickC devices. When using it, the PWR button is used as the power-on button (long press for 2s). If you need to shut down the device, you need to use the software API, or realized by pressing the reset button on the back. When using the USB power supply, it cannot be shut down.
3. If the program cannot be flashed normally (the prompt is over time or Failed to write to target RAM), you can try to reinstall the device driver. For driver downloading, please see the content at the bottom of the documentation.
Product Features
ESP32 Standard wireless functions Wi-Fi
Internal 16M Flash
Low Power consumption Display
Multi-Point touch screen
180 degree viewing angle
Built-in Magnet
Internal 1150mAh Battery
Expandable - HY2.0-4P x 3 external expansion ports
Include
Applications
IoT Terminal
E-Book
Industrial Control Panel
Smart Home Panel
Electronic labeling
Version distinction
| Version | Housing Color | E Ink Screen |
| --- | --- | --- |
| M5Paper COMM | Black transparent | The first generation E-ink screen rigid panel |
| M5Paper | White | Second-generation E-ink screen rigid display panel |
| M5Paper v1.1 | White | The third-generation E-ink screen flexible display panel |
Specification
Master resource
Parameters
ESP32-D0WDQ6-V3
240MHz dual core, 600 DMIPS, 520KB SRAM, Wi-Fi
Flash
16MB
PSRAM
8MB
Input Voltage
5V @ 500mA
Interface
TypeC * 1, HY2.0-4P * 3 , TF-card (microSD) card slot
Ink screen
Model: EPD_ED047TC1
540 * 960@4.7 "
Gray scale: 16 levels
Display area: 58.32 * 103.68mm
Display driver chip: IT8951E
Physical button
Dial switch *1 , reset button *1
RTC
BM8563
TOUCH
GT911 capacitive touch panel
Antenna
2.4G 3D Antenna
PIN pin out
G25, G32, G26, G33, G18, G19
Battery
1150mAh@3.7V
Operating Temperature
0°C to 60°C
Net Weight
86g
Gross Weight
100g
Product size
118 * 66 * 10mm
Packing size
120 * 70 * 14mm
Shell Material
Plastic ( PC )
LEARN AND DOCUMENTS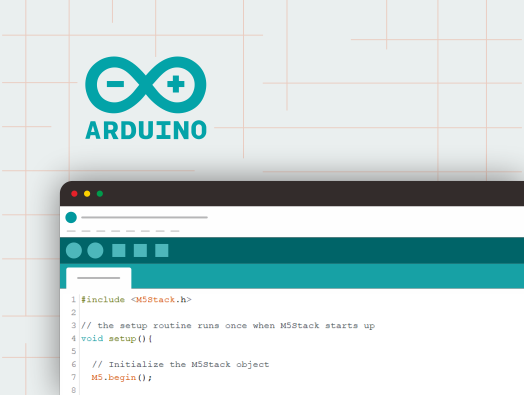 Arduino IDE
Arduino IDE
This tutorial will show you how to program and control M5Paper devices through Arduino IDE
ToDo List
ToDo List
This tutorial will show you how to program and control M5Paper devices through ToDo List
M5Stack Christmas Flip-Pics
M5Stack Christmas Flip-Pics
Flip-Pics is a Simple Digital Picture Frame firmware for M5Paper. Display your best pictures with the vintage effect of an e-ink display!
Drawing on Eink
Drawing on Eink
There are far too few projects with the m5paper, a device that I am loving to play with. That is why I am posting this first day project.
Hello World on Paper with UIFlow
Hello World on Paper with UIFlow
The Simple Hello World starter program for the M5Stack Coreink and M5Paper devices, programmed in UIFLow.
Control sit/stand Desk height with a Paper E-Ink Display
Control sit/stand Desk height with a Paper E-Ink Display
Control IKEA Bekant Desk sit/stand height with M5Stack M5Paper using two Relay units and a ToF (time-of-flight sensor VL53L0x) unit.
Cibus Tabula, Alexa Voice Interface to E-Ink
Cibus Tabula, Alexa Voice Interface to E-Ink
A voice interface, Alexa skill, sent data to a Node-Red Rest API, it stores my food list in a MariaDB table. Show it in a ESP32 eink device.
Great Device
The M5Paper is awesome. So versatile and useful, would love built in bluetooth support.
The Capacity from the Akku is to small
Good product, poor software support
I'm having great difficulty finding a decent software package to develop with this thing; I find Arduino very complex for the functionality it provides and it seems that PlatformIO also depends on Arduino. I would prefer some basic examples using esp-idf (with suitable display software) to fit in with my other projects.
Great Product, Nice Clean Hardware Design
Was easy to get started with this product. It made it easy to experiment with the wonderful 4.7" epaper display. Would be nice if there were some better overview documentation on the different available libraries and what they offer but I'm sure that will come in time.
Beatiful piece of engineering
I did some test over this board or better, complete device, it isn't a simple board, with PlatformIO - Framework Arduino, and works nice. For now I have it like weather magnet in the enter of my house with this complete weather station:
https://github.com/wizche/m5paper-weather/pull/2
But the idea is try to migrate my citizen science initiative, CanAir.IO to it, because it has the same grove ports from M5Stack, that I already supported on other M5 devices:
https://youtu.be/TdX1AZ4PzBA
In general the M5Paper has a good potential for many applications. It's beautiful, compact, it's a true kit for development for end users.