CoreS3 is the third generation core device in the M5Stack development kit series. With a familiar 5*5cm appearance, it's a modular, stackable, scalable and portable device like the previous generation, and is compatible with hundreds of functional modules and sensors,  and supports Arduino IDE and M5Stack's low-code platform UIFlow, all designed to provide users with a rapid development and prototyping experience.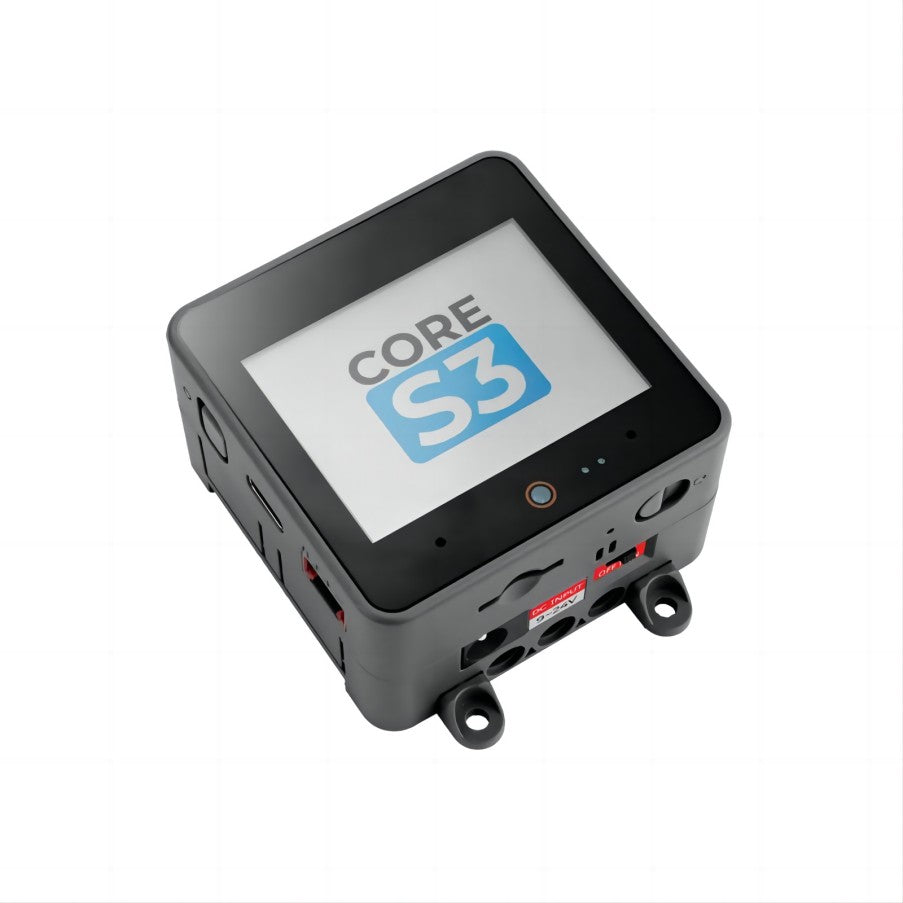 Three years after the launch of the previous generation Core2, M5Stack has made a breakthrough evolution to CoreS3. Based on the ESP32-S3 chip, CoreS3 includes a camera, an optical sensor, two microphones and a microphone chip, thus it can be used in computer vision, data analysis and other scenarios requiring machine learning and AI/speech recognition.
Based on the ESP32-S3 chip, the CoreS3 is equipped with a dual-core Xtensa LX7 processor that can operate at up to 240MHz, giving it tremendous processing capabilities and a wealth of features.The 2.0-inch capacity touch panel is made of high-strength glass and has a resolution of 320x240.The display effect is sensitive and clear. It boasts a long service life, supports multi-touch, and is wear- and scratch-resistant.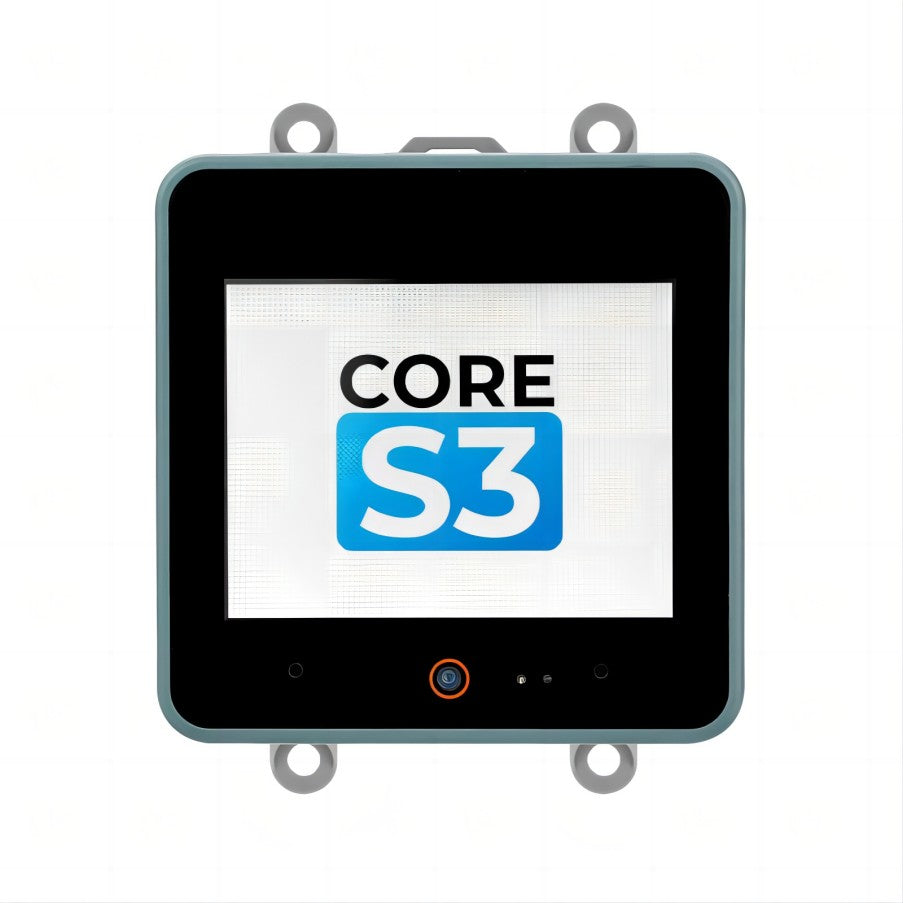 The CoreS3 is equipped with a 30w pixel camera GC0308, an ambient light distance triple sensor LTR-553ALS-WA, a high fidelity 16bits-I2S amplifier chip AW88298 and a 1w speaker as well as an ES7210 audio decoder chip and dual microphones for video and image capture and processing, sound output and playback.
CoreS3 integrates various sensors such as the six-axis attitude sensor BMI270, the magnetometer BMM150 and the RTC chip BM8563 to provide multi-dimensional data acquisition such as acceleration, angular velocity and direction of motion, geomagnetic field strength and geomagnetic direction, as well as precise timing and hibernation-timed wake-up.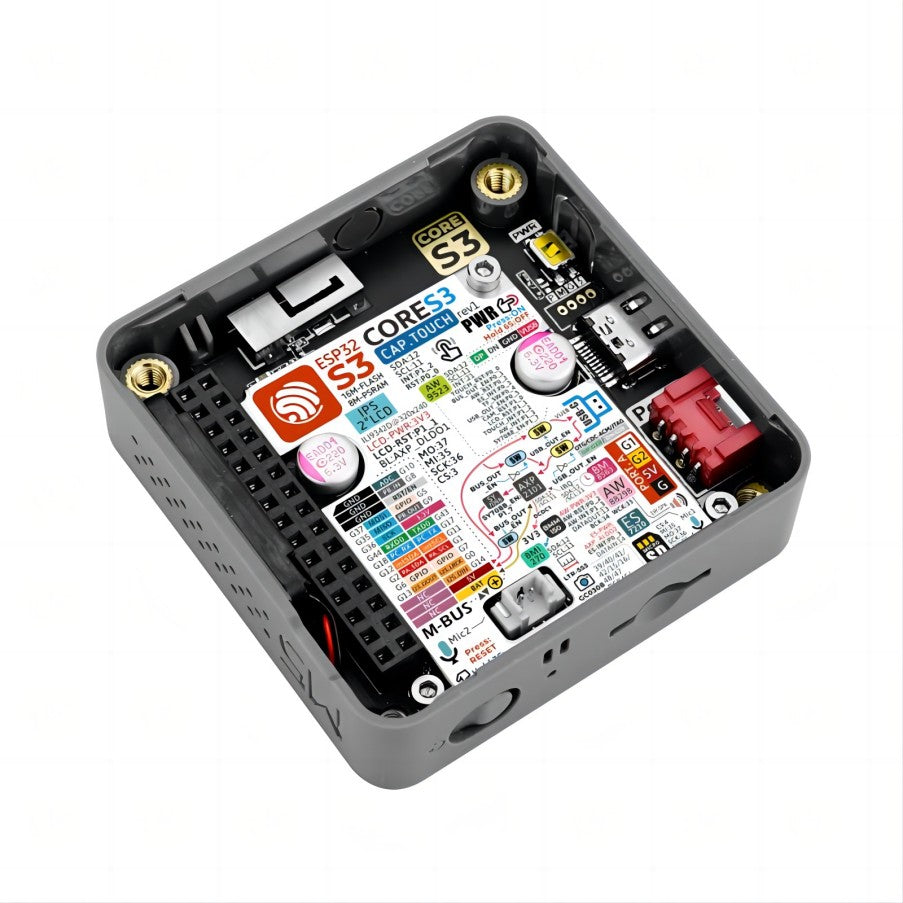 It supports WiFi connectivity for wireless communication and remote control, as well as downloading programs via the TYPE-C interface, OTG and CDC functions for external USB devices and burning firmware. And, CoreS3 also features a low power consumption design with the AXP2101 power management chip and a 4-way power flow control loop, allowing for power switching and management.
Moreover, CoreS3 comes by default with a DinBase, an extension base designed for the Core series that can be easily mounted on a Din rail, wall or other flat surface. The DinBase also offers two GROVE interfaces and an M-BUS interface for connecting additional M5Stack modules and sensors.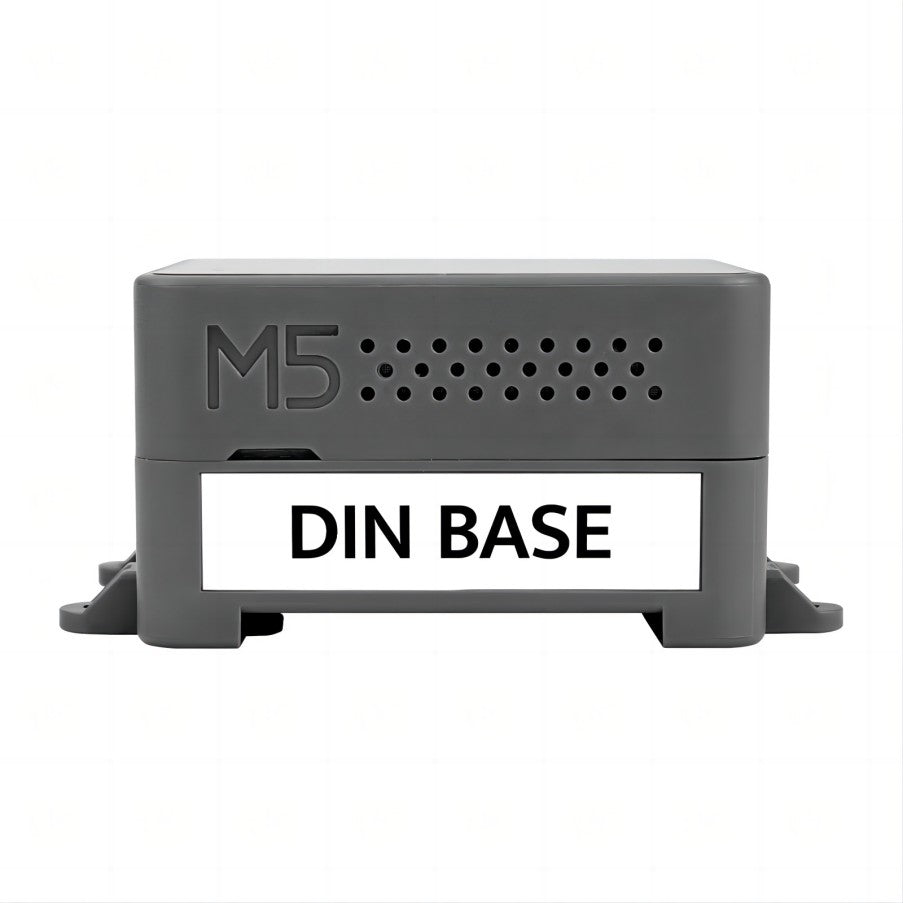 In short, CoreS3 is a development kit for IoT development, DIY project development, smart home control system, industrial automation control system, computer vision, data analysis etc.  And now, it's available on the
M5Stack website,
and comings with a UI demo firmware for easy guidance.