on March 6, The International Innovation Policy and Practice Conference was held in Shenzhen, China. Aiming to promote the establishment of the World Innovative Cities Cooperation Organization (WICCO) and build a platform for exchange, cooperation and resource-sharing among the world's leading innovative cities, this meeting brought together in Shenzhen mayors of some of the world's innovative cities, heads of famous technology enterprises, research institutes and venture capital institutions, and representatives of international organizations in China to discuss innovation, seek cooperation, and build an international innovation ecosystem.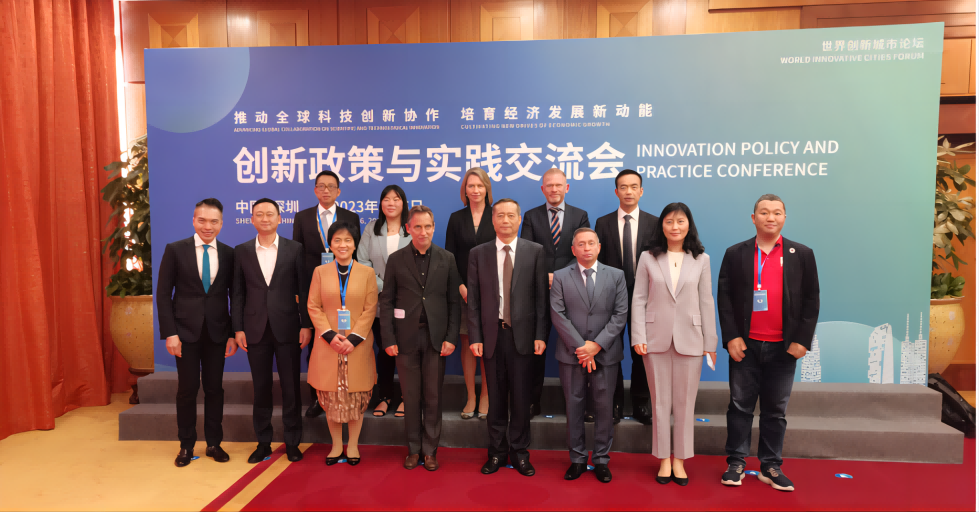 Takasu Masakazu, a world-renowned maker, visiting lecturer of Waseda University, and partner of Switch Science 
Inc.,

 elaborated on the development history and advantages of Shenzhen's hardware supply chain industry and introduced the characteristics of Shenzhen as the world's "Silicon Valley of Hardware". Notably, in his speech, Masakazu Takasu devoted nearly a quarter of his speech to introducing a Shenzhen-based open-source hardware company, M5Stack, to the audience.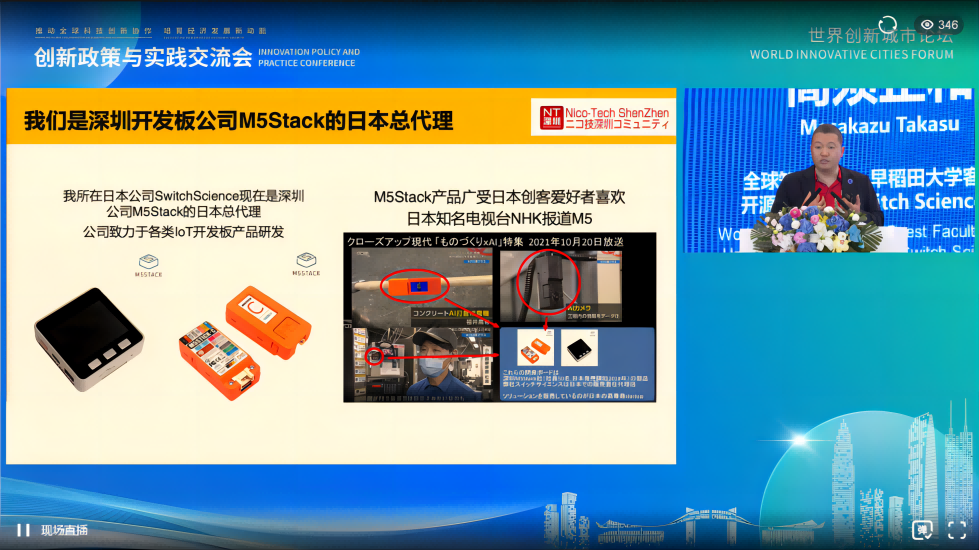 What's so special about M5Stack, a company with such a strange-sounding name at first glance?  And why is it being showcased to represent Shenzhen-based open-source hardware companies?
Founded in 2015, M5Stack is a famous Shenzhen-based startup. In Japan, M5Stack is a popular presence among makers. There are 44 operation guide book books about M5Stack on the Japanese Amazon website, and many Japanese companies, universities and colleges use M5Stack for prototyping, validation, teaching and working.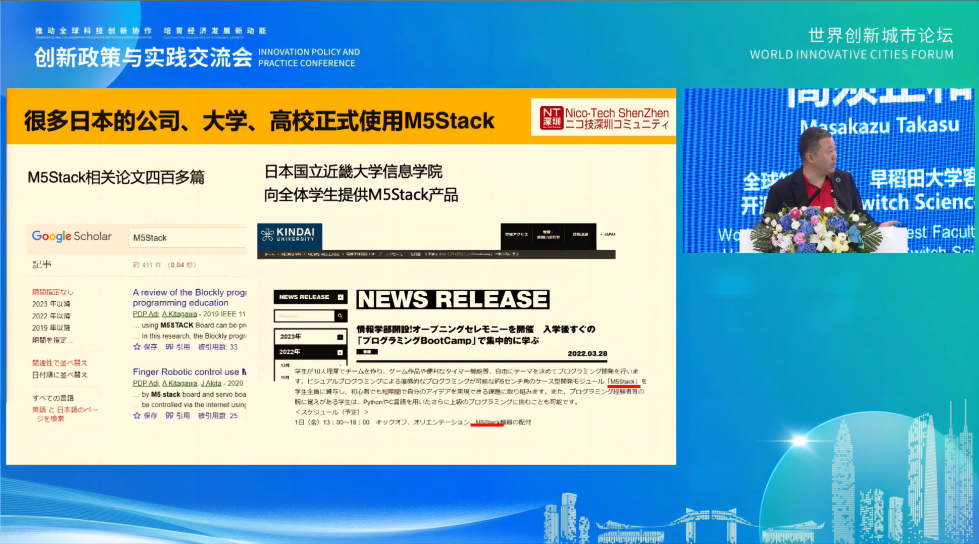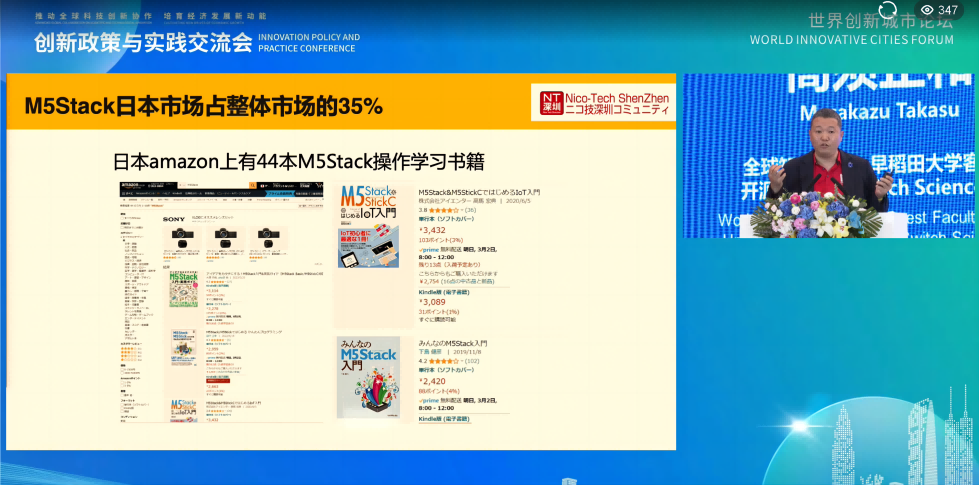 Additionally, many makers all over the world have come to love M5Stack because of its plug-and-play, modular, adaptable, and stacking capabilities. M5Stack also partners with major companies in the industry like Microsoft, Sony, Ericsson, Amazon Web Services, Foxconn, and Siemens.
Link the World by Open Source - the Story of M5Stack
01 The idea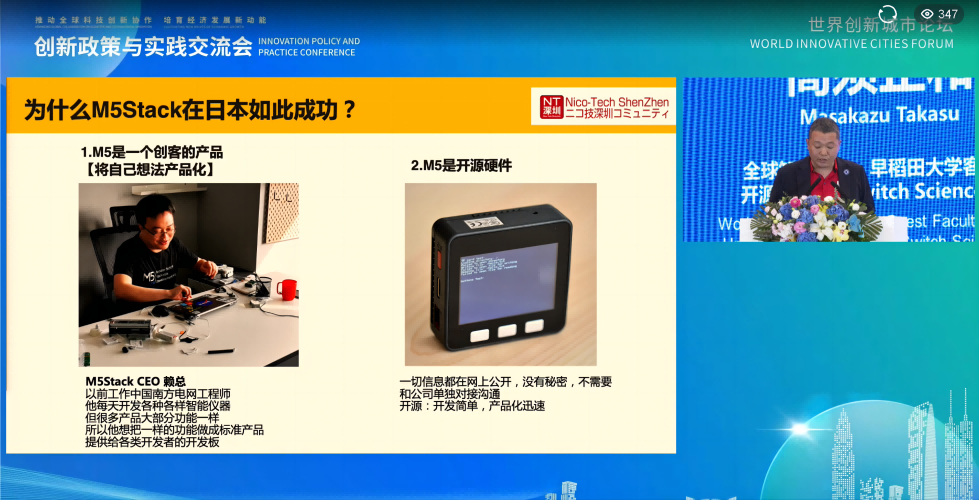 The story of M5Stack began with an idea from the founder Jimmy Lai. He was leaving Southern Grid and found a pile of discarded development boards in a drawer in his studio, which had become useless after having proven the product's functionality. In Jimmy's opinion, these traditional development boards, with their exposed circuit boards and wires, were not only "crude" in appearance, but also complicated to operate and not conducive to further expansion.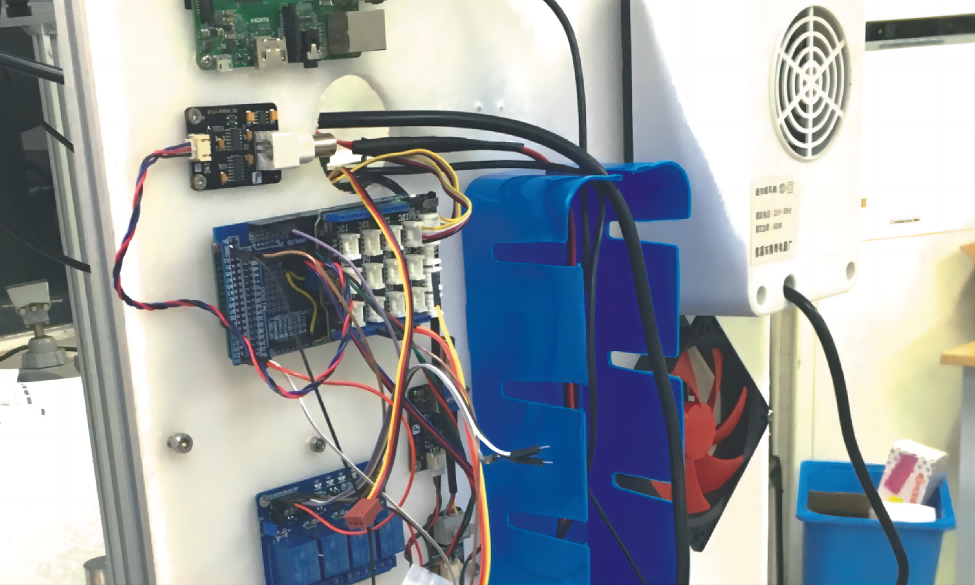 And for individual developers, it can be costly in terms of time, effort and money to turn a rudimentary prototype based on a development board into a product that can be used in everyday scenarios.

"How about developing a modular development kit that could assist developers in swiftly developing and validating their concepts and working directly from idea to product," Jimmy Lai founded his company based on this notion.
02 Open source product system 
The "Stack" product, which has a modular design and a standard size of 5 cm by 5 cm, is plug-and-play, stackable, and extendable. Users can stack the modules with various functionalities to speed up product verification and development, and as a result, "M5Stack" was created. Today, M5Stack has 300+ SKUs, covering the full range of products from embedded controllers and communication modules to sensors, with high performance, reliability, scalability, and quick access to cloud platforms like Azure, and AWS.

03 A convenient graphical platform-UIFlow
Hardware development can be simplified by modular design, but software programming is still a challenge for most individuals. UIFLOW, a low-code graphical programming IDE, was introduced by M5Stack with this problem in mind to offer the greatest experience for prototyping IoT applications from entry-level hobbyists to experienced developers. With UIFLOW, a user can construct a solution out of a single block or use many blocks to achieve more complex scenarios.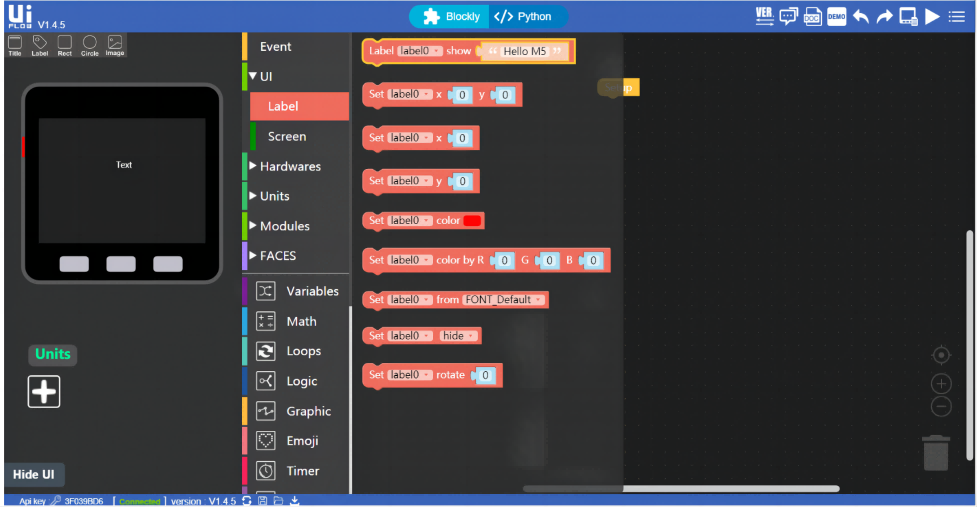 04 Community operations and rapid development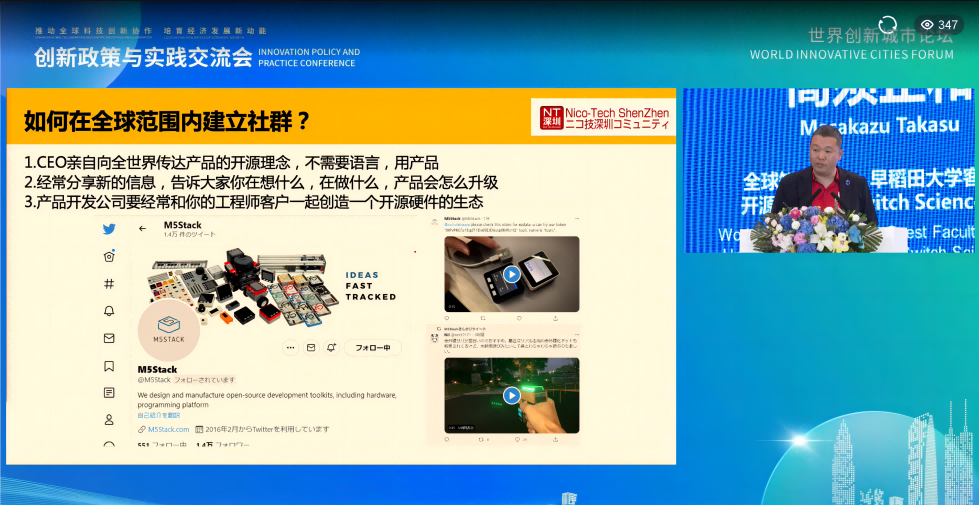 On social media platforms and communities, M5Stack always shares new ideas and real-time product development processes with the fans and makes quick adjustments based on the inspiration and feedback from the users. As a result, it has promoted a positive community culture, with many users regularly offering their thoughts, open-source projects, and practical advice. This has helped to shape what M5Stack is today.